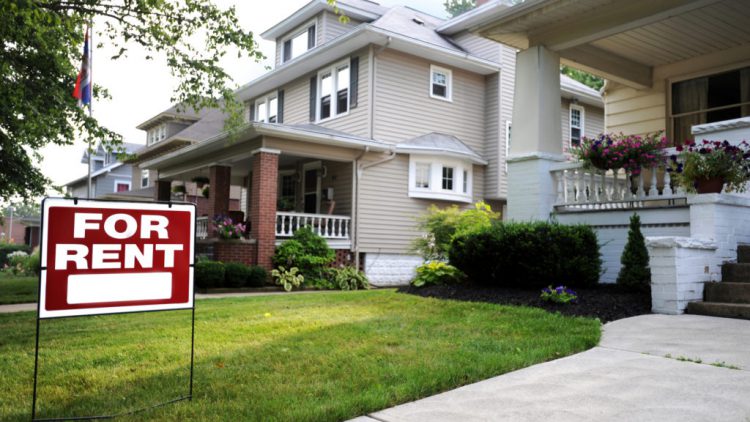 The hottest thing going on in real estate? Single-family rentals. Detached homes or townhomes -for rent- are being produced faster than any other sector of the housing market. That's more than single-family home purchases and multifamily properties.
The Urban Institute reports that the single-family rental has seen growth every year since the dawn of the Great Recession, and has remained at a 30 percent growth rate for the past three years. Compare that with less than a 15 percent growth rate for the once-red-hot multifamily market.
After declining for seven years, the single-family rental is hot again. The number of households in the U.S. continues to increase, but owner-occupied properties are stagnating.
"Almost all the housing demand in recent years has been filled by rental units," Urban Institute research assistant Sara Strochak told USA Today.
What's fueling this rental trend? Changing demographics. Younger people are waiting longer to get married and have children; in the meantime, renting is more economical. Also, increasing school-loan debt and tightening mortgage credit is making rental not just a preference but a necessity.
The growing rental market is not merely a fad. The Urban Institute conducted a major demographic study projecting homeownership rates through 2030, concluding that the demand for rental housing will increase dramatically over the next 15 years. In fact, growth in rental households will exceed that of homeowners by 4 million between 2010 and 2030. That includes an increase of 13 million rental households and 9 million homeowner households. The math: five renters for every three homeowners.
Also trending: senior-headed households. Households headed by people over age 65 will increase from 25.8 million in 2010 to 35.4 million in 2020, and to 45.7 million in 2030.  The largest household increase between 2010 and 2020 will be in the 65-74 age group (those born between 1946 and 1955), with a 6.8 increase in the number of households.
Single-family rental properties are not a playground for institutional investors. Of the 15 million units, only 200,000 are owned by institutional investors (about 2 percent of the market). They're more interested in the multifamily market – they own more than 55 percent of units. An Investability study estimates that 45 percent of single-family rentals are owned by investors who own just one unit that 87 percent of investors own 10 or fewer units.
Regarding the investors who do buy single-family rentals – the three largest of them are Blackstone, American Homes 4 Rent, and Colony Starwood. However, in the past three years, they have slowed their purchases.
The challenge to this trend: new single-family rental housing construction must increase. Keep an eye on this trend in your market.

Have you seen a rise in rental properties in your community? Share your insight with us in a comment below or tell us on Facebook or Twitter!