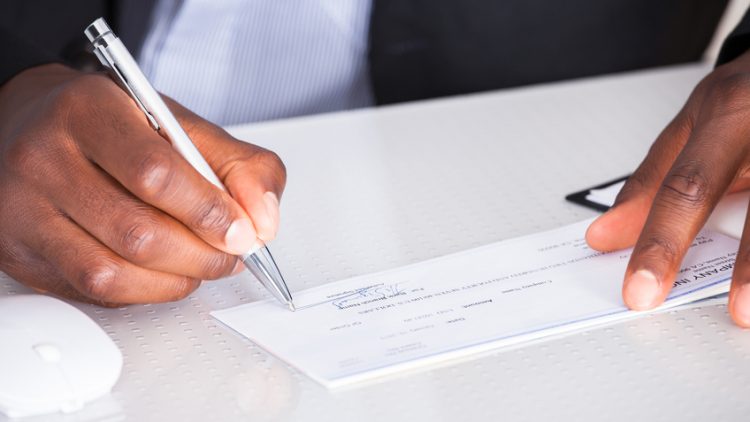 There's no better feeling in real estate than when you make the sale. Except perhaps when you get the commission check!
But first comes the wait for the commission check. Will it be 30 days, 45 days, 60 days? Every closing is different, and the wait-time can throw a wrench into the growth plans of your business. Will you have money for your next advertising campaign? Do you have enough cash on hand for the new tires on your 'mobile office'? What about paying for an assistant to help you with all the time-consuming administrative duties that keep you from selling?
Getting a commission advance is the simplest and easiest way for real estate agents to smooth out the peaks and valleys of an income stream based 100% on commissions. So when are some of the best times to consider applying for a commission advance? Our list below gives you nine scenarios when it makes sense to give us a try!
When… you have several sales bunched up and they're all closing at the same time. You probably won't want to wait on those commissions to go through all at once and would rather have your income be as balanced as possible.
When… you have a sale that you thought was about to close, and it gets delayed unexpectedly. Why should unpredictability get in the way of making more sales and growing your business?
When… you run a real estate team and have salaried employees who need a paycheck at the end of the month. It's not possible to keep your team waiting on a paycheck when they're depending on you. Flexible financial tools are indispensable for a real estate business, and commission advances are one of those you can use when the time is right.
When… you have quarterly or annual taxes due, but haven't set aside enough money. Fees and interests will add up if you don't pay on time.
When… you have an opportunity to invest in new marketing or advertising programs to help grow your business. Some opportunities don't come around often and you don't want to miss out on them while waiting for your commission.
When… your sales cycle slows down, like in the summer, for example, but you need to maintain your marketing spend on lead generation for the fall. The last thing you want is to let slow cash flow put a halt to your marketing budget.
When… your sales cycle is thriving, like in the spring season, and you want to double down on your marketing and lead generation to sustain the growth. Receiving your commission earlier will grow your forward momentum and help catapult your real estate business to a new high.
When… you have real estate dues or continuing education classes to pay for. Keeping up with the industry trends and changes may require additional classes or learning materials, and sometimes you need extra income for those possibilities.
When… your car or laptop needs repair or replacing. Anything that involves your mobile office is a legitimate expense that should be taken care of as quickly as possible.
Are you new to eCommission, or do you have any questions about commission advances we can answer? If so, please let us know by reaching out to us at 1-877-882-4368 or you can visit the How it Works page on our website.