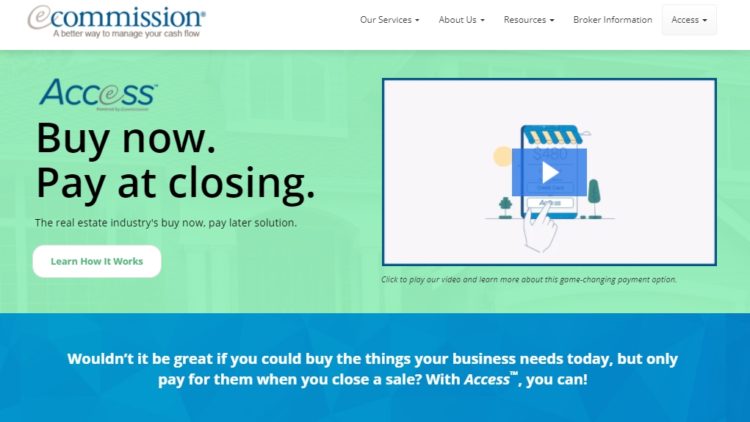 It is estimated that e-commerce sales in the U.S. will grow to nearly $1 trillion by 2023 as shoppers become increasingly comfortable with buying online.
With this change in buying habits, retailers have started to embrace more payment alternatives that allow their customers to purchase goods and services without using traditional forms of credit.
Perhaps the most popular option today is "buy now, pay later."
What is Buy Now, Pay Later?
Buy now, pay later is a straightforward concept: customers are given the option while shopping online to purchase something now, but instead of paying full price up front, they pay later, typically with easy-to-manage installments.
It's clear why the option to pay over-time is valuable to customers. Having the ability to break up the cost of purchases with no interest or fees, gives buyers a greater sense of confidence in making purchase decisions.
For retailers, the benefits are equally clear. Buy now, pay later lets them attract more customers that may have otherwise put off purchasing due to cash flow constraints or credit availability. Offering the option to pay over time has shown to result in higher conversion rates for retailers and increased order size.
Access™ – Buy Now, Pay Later for Real Estate
This emerging trend is now available to the real estate industry with the launch of Access™ by eCommission®, a unique payment option tailored around the timing of when agents earn their commissions.
Access enables agents to buy goods and services online from their favorite real estate vendors, but only pay for their purchases later using future commissions as an alternative to cash or credit cards. Access funds the order on behalf of the agent immediately and offers the convenience of up to 90 days free of charge to repay from their next closing.
How Access Works
The process of using Access is simple: An agent selects an item to purchase while shopping online, including such things as subscriptions, MLS dues, advertising, staging costs, lead generation services, lawn signs and so on, then prepares to checkout. At the point of sale where they would otherwise enter their credit card to pay, the agent is presented with the option to choose Access and pay when they close their next sale. This sets off an instant approval verification. Once finished, the agent is returned to the vendor's site to complete their purchase – all within a matter of minutes.
Business Advantages of Offering Access
There are several benefits real estate vendors can gain through offering Access, including an ability to attract new customers by providing a flexible payment option tailored exclusively to the timing of when they get paid their commissions.
Responses from vendors involved in beta testing reported a 32% increase in average order values, and a 26% bump in conversion rates after introducing their customers to Access.
Happy Customers Buy More
Real estate agents, like everyday consumers, crave ease of use. The secret to the success of Access involves a simple API integration within the vendor's point of sale that completes a risk assessment and finalizes the agent's purchase instantly to create a truly frictionless experience. Presenting customers with the ability to get what they need today, but only pay later once they close a sale, means less time spent debating the purchase and more time buying.
Costs to Vendors and Agents
Similar to credit card issuers, Access charges vendors a 5% processing fee for completing the sale and transferring funds on the agent's behalf to the vendor's bank within one business day. Agents come out of pocket nothing to use Access and have up to 90 days free of charge to repay using commission proceeds from a future sale. If it takes longer than 90 days, the agent's balance accrues a charge of 0.03% per day. Even if it took a year to close a sale, the equivalent APR is just 10.9% compared to the average credit card rate of 24.9% – making Access a more convenient, less expensive option for most agents than using traditional forms of credit.
Interested in offering Access as a payment alternative on your e-commerce real estate site?
Visit www.buynowpayatclosing.com to inquire on availability or contact:
Dawn Willey, VP of Strategic Business Development
Phone: (818) 254-6435
Email: dawn.willey@eCommission.com