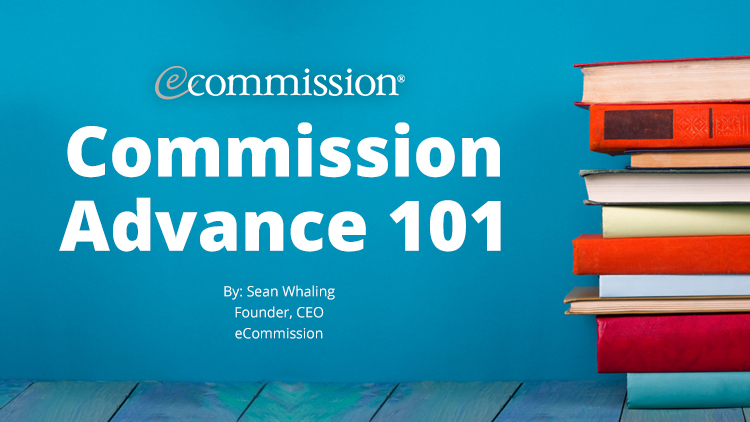 Commission advance is a service tailored exclusively to real estate professionals
Salaried employees enjoy the benefit of knowing exactly what they'll earn on their next paycheck, and when they'll receive it. Selling real estate is a different story. Some months you may close two or three sales and earn thousands of dollars. Other months… nothing. Riding this "cash flow roller coaster" as described by Barbara Corcoran, is the #1 reason why agents leave real estate. Solving this challenge is crucial for sustaining long term business growth.  A commission advance is designed just for agents and takes the nature of how they earn their income into consideration.
Contract closings are more predictable than you may believe
If you've sold real estate for any length of time, you know that a sale can unexpectedly cancel before closing. There are many reasons for this involving agents, brokers, builders, lenders, home inspectors, appraisers, buyers, sellers or a combination of everyone!
Thankfully, it doesn't happen often.  According to the National Association of Realtors (NAR) in their recent study of home sales, an estimated 90% of single-family residential properties under contract close as scheduled. The cancellation rate for pending sales is 10%.  The question worth asking when considering a commission advance is this: is a 1 in 10 chance of the sale falling through riskier than waiting until closing and missing out on reinvesting proceeds into your business?
But if you do advance your commission and the sale cancels, what happens?
As the founder and CEO of eCommission, I have dealt with thousands of transactions that have cancelled over the past 17 years. There are many myths and misconceptions about this question and its associated risk. Here's what you need to know: if you advance a commission on a sale that falls through, the remedy is to repay the advance using commission proceeds from a different sale, or replace the failed transaction using a different pending sale.
Unlike a loan which is secured by personal assets, a commission advance is a commercial factoring transaction. This means you and your broker are selling your right to a commission being earned. In exchange, you are receiving a portion of your commission prior to closing. Advancing a real estate commission involves no personal recourse to you or your broker. The only solution to a failed transaction is to repay the advance using the commission from a different sale, or replace it using a sale closing in the future.
Commission advance as a business tool
While a commission advance can be a useful tool for occasionally bridging the gaps that come with real estate sales, it's not for everyone. The service should only be used when the volume of your business gives you confidence in your ability to remedy a failed transaction. If it's the last deal you have for example, don't advance your commission! On the other hand, if you have a sale or two pending, are confident in your future productivity, and need to solve a short-term cash flow challenge immediately to keep your business on track, then commission advance can be an effective solution to consider.